Welcome!
Sunday AM is our informal church service with contemporary praise, a longer passage based talk and a great Children's group called Adventurers. You are welcome to drop in and see what its all about, whether you would call yourself a christian or not. We hope this is a space for you to go deeper with the journey of faith in Jesus.
For September 2019, we are running 'It's Your Call', a series based on the idea of God who calls us to follow him…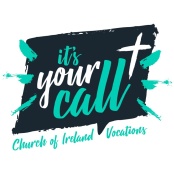 For the rest of the Autumn, we are returning to our series on John's Gospel.