Welcome to Carrigrohane Union of Parishes!
We're glad you found us - we are the Church of Ireland parishes in Ballincollig, Blarney, Carrigrohane and Inniscarra. We aim to be an authentic and open worshipping community of disciples of Jesus.
New Here?
New to or Visiting the Parish?
Our parish is made up of so many people from all over the world. Whether you are from the far side of the world, or just around the corner. We would love to welcome you to any of our services or activities.
Check out maps, Activities / About us / Frequently Asked Questions.
About us
Carrigrohane Union of Parishes is a member of the Church of Ireland which belongs to the worldwide Anglican Communion. We are one of twenty-four parishes in the United Dioceses of Cork, Cloyne & Ross.
Our Parish has four worship places: St Peter's in Carrigrohane, St Senan's in Inniscarra, The Church of the Resurrection in Blarney and the recently developed Carraig Centre in Ballincollig. Which is our new Parish Centre serving all our congregations and the wider community in Ballincollig.
We are a multi-cultured, diverse church family.
Carraig Centre
Our new place of worship and community centre in Ballincollig.
The Carraig Centre, is open for Sunday services and community activities.
Activities
Within Carrigrohane Union of Parishes, we hope you will find something to suit whatever your age or wherever you are on your Christian Journey.
Church Army Centre of Mission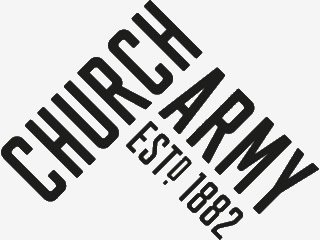 Our Upcoming Events & Activities
December

2023

Mon
Tue
Wed
Thu
Fri
Sat
Sun

3

Morning Prayer, St. Peter's, Carrigrohane

Sunday AM with Holy Communion and bring and share lunch, The Carraig Centre, Ballincollig

Holy Communion, The Church of the Resurrection, Blarney

• • •

10

Holy Communion, St. Peter's, Carrigrohane

Sunday AM with Holy Communion, The Carraig Centre, Ballincollig

Holy Communion, St. Senan's, Inniscarra

Messy Church, The Carraig Centre, Ballincollig

• • • •

17

Family Service, St. Peter's, Carrigrohane

Sunday AM, The Carraig Centre, Ballincollig

A Service of the Word, The Church of the Resurrection, Blarney

• • •

24

A Service of the Word, St. Peter's, Carrigrohane

Midnight Holy Communion, St. Senan's, Inniscarra

• •

25

Midnight Holy Communion, St. Senan's, Inniscarra

Holy Communion, St. Peter's, Carrigrohane

Christmas Day Celebration Holy Communion, The Carraig Centre, Ballincollig

Holy Communion, The Church of the Resurrection, Blarney

• • • •

31

United Service, The Church of the Resurrection, Blarney

•