Glow MAX is our Youth Cafe and teenage hangout space for young people of secondary school age. There are loads of activities to do if you want, but also the opportunity to chill with your friends after a busy week.
You are welcome to come regardless of whether you are part of this or any church, and we have a talk in the middle of the evening that is aiming to ask questions and get you thinking about your own views on faith and life. Come and check it out…!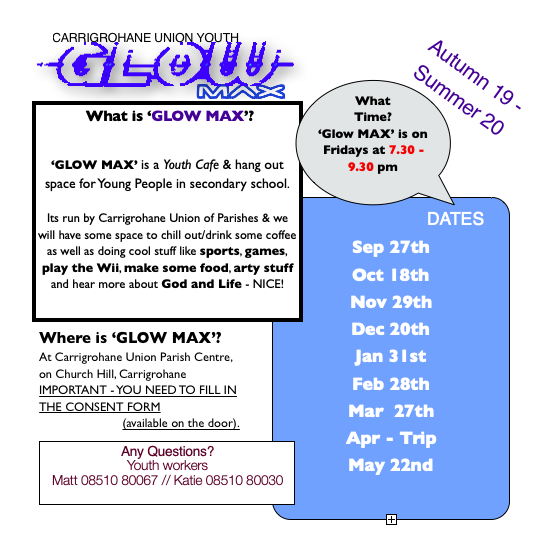 Important – You MUST have a consent form filled in to be able to come to Glow MAX (signed by parent or guardian if you are under 18). It's the law, like!