Over the course of the past few days, a number of parishioners have been asking what can we do?
On this page we will highlight things that we are aware of locally. And will be updated as we become aware of other things we might be able to do
We also want to help in practical ways – standing alongside locals who have links to Eastern Europe and methods to get help to where help is most needed as quickly as possible. We are also mindful of those coming into our parish & diocese and want to be able to extend a very practical welcome to those arriving on these shores.
---
Prayers for Ukraine
We have just set up our Prayer Space in the Carraig Centre – as we pray for Ukraine – if you are looking a quiet space to pray – why not come around to the Carraig centre and pray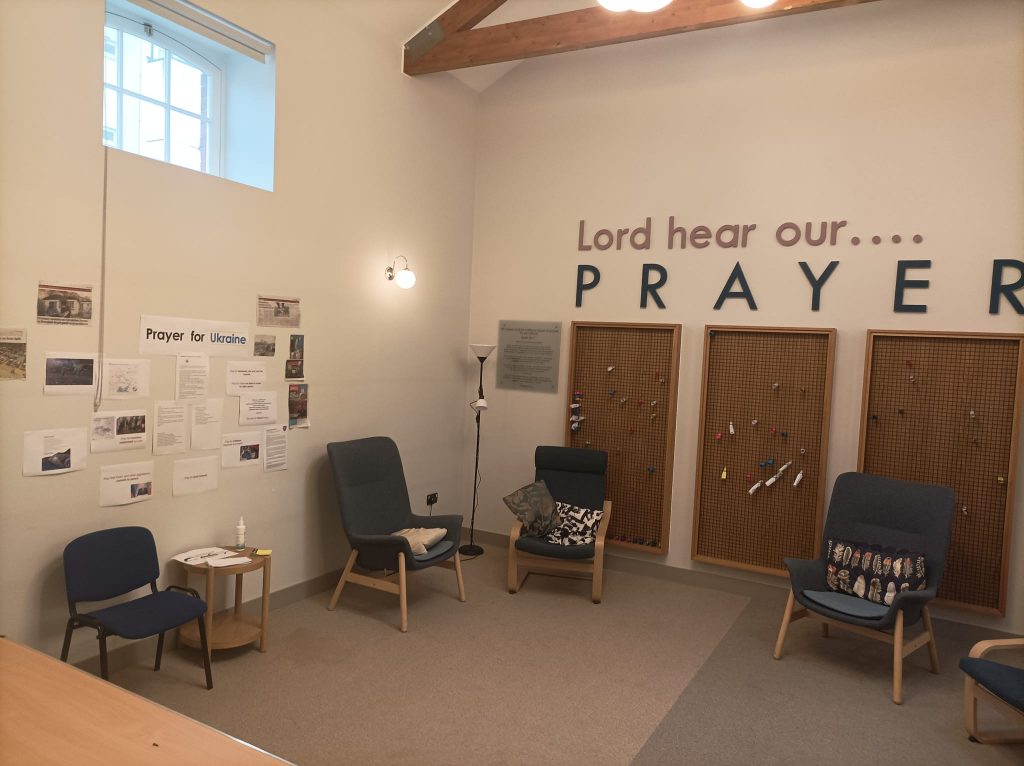 ---
Practical Help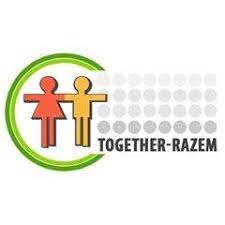 Together Razem is a group that is currently using the Carraig Centre for Polish Classes every week they are actively involved across cork city & county in the refugee response – They have recently released an appeal for some basic packs for those arriving. We as a parish are hoping to support their appeal.
The women from Ukraine arrive in Ireland with barely anything – often with just a small purse and documents, one suitcase with the bare essentials, a warm sweater and underwear. But there are no hygiene products or cosmetics because these are just too big and too heavy.
Let's help the refugee women.
Support them and help purchase hygiene products for them and their children.
In order to support our action we ask you to donate the following products as one individual package, one bag for one woman.

What should a package consist of:

2 x pack of night / long sanitary pads with wings

1 x pack of regular sanitary pads with wings

1 x pack regular panty liners

1 x toothpaste

1 x shower gel (for women, girls or boys)

1 x shampoo

1 x toothbrush (for an adult / child)

1 x antiperspirant

1 x pack of cosmetic pads

1 x face and hand cream

1 x packet of disposable razors

1 x hair comb / brush
Where do I bring it?
You can also bring packs to Church on Sunday Morning or the Carraig Centre during the week
Together-Razem Center, Unit 2A, Kilnap Business Park, Old Mallow Rd, Cork, T23 V9K3 Every Tuesday from 10.00 to 15.00
Who will the products go to?
To every woman who comes to Cork (Cork area) from Ukraine.
One bag for each woman.
Additional information:
We do not collect clothing or used items.
Take your time – please make complete sets, even if it takes a couple of days to gather all of the products.
Financial Help
We are teaming up with Bishops' Appeal during lent who are working with Habitat for Humanity & Christian Aid partners.
Donations to this can be left in the buckets in the Carraig Centre or in envelopes on the offertory plates on a Sunday.
The Church of Ireland Bishops' Appeal for World Aid and Development has committed €10,000 (£8,300) from its emergency funds to assist with the humanitarian response to the current crisis in Ukraine. Bishops' Appeal is partnering with Habitat for Humanity Ireland and Christian Aid, and encouraging parishes across the island to contribute to our response to help people seeking refuge.

Jenny Williams, Chief Executive of Habitat for Humanity Ireland, remarked: "UNHCR reports that over 500,000 people fled Ukraine into neighbouring and nearby countries from 24th February to 1st March. We have strong programmes in Poland, Hungary and Romania and our European office is in Slovakia so we are on the ground responding.

"Habitat is meeting UNHCR daily and co-ordinates with governments to add value and ensure there isn't duplication of effort. Colleagues from Hungary and Romania spent the weekend at their borders. In Romania, the need was to provide additional heat for a camp – even more important given that there was more snow at the weekend and people were cold. More broadly our focus is on supporting the shelter needs of refugees, ensuring that more people can feel safe. We will support them for the long term."

Christian Aid's funds will go to sister agencies in the ACT Alliance. This network of Christian aid and development agencies includes the Lutheran World Federation and Hungarian Church Aid which are both working in neighbouring countries.

As the situation within Ukraine is changing by the day and there is a high level of violence within the country, Bishops' Appeal will not be funding work within Ukraine at this stage although this will be kept under consideration.
There are many Charities that are helping in this area at this time here are just a few.