Alpha Course: Autumn 2023
A course exploring life's big questions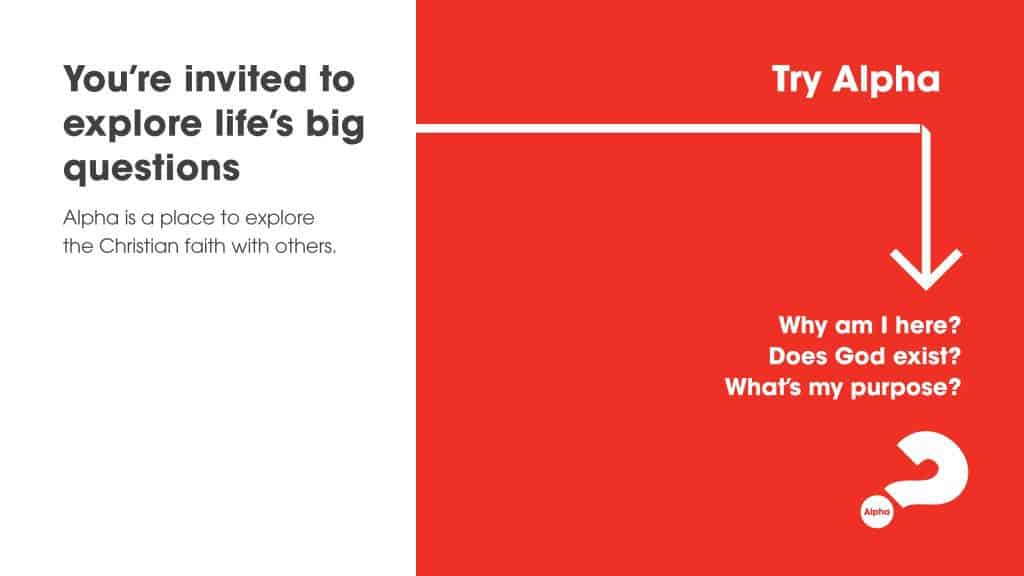 Alpha is a series of interactive sessions for adults of all ages and stages of life and faith, exploring life, faith and meaning.
No pressure. No charge. No follow up
The course will run in person at The Church of the Resurrection, Blarney T23 HH90
Registration is open.  Click here for link 
Begins Tuesday September 19th at 7.30pm and runs for 11 weeks.
It is run by Carrigrohane Union of Parishes  and friends – open to people of all faiths and none!
We are also running a youth edition of Alpha for teens of secondary school age at The Carraig Centre
We will meet every second Saturday from the 2nd September- All are welcome!